September 1, 2021
Posted by:

granitewordpress

Category:

News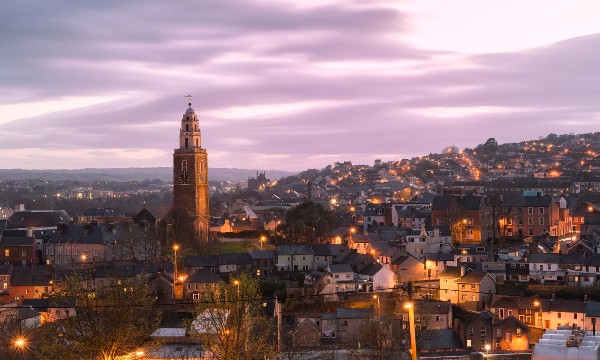 The Residential Tenancies (No.2) Act 2021 was signed into law and came into effect on the 9th of July 2021, with the exception of Section 6 which deals with rent setting and which came into operation on the 16th July 2021. The Act extends protections to tenants and includes some significant changes to Rent Pressure Zones ("RPZ's") that landlords should be aware of. The full 2021 Act can be viewed here.
In this article, Colette Neville, Solicitor, CKT and Cliona O'Brien, Trainee, CKT give an overview of the Act and outline some important changes for landlords and tenants.
Brief Overview of the Act
A few key highlights of the Act are expanded upon below;
The Act extends the emergency period specified in the Planning and Development, and Residential Tenancies, Act 2020 ("2020 Act").
The Act provides for a minimum notice period to be given by students.
The Act restricts deposit payments required to be made by tenants.
The Act changes the maximum allowable increases in rents in rent pressure zones ("RPZ's").
The Act extends the period during which areas remain designated as RPZ's to 31st December 2024.
Extension of Emergency Period
The Act forms part of measures adopted by the State, which are aimed at reducing and keeping to a minimum the risk of infection of persons from Covid-19. The rise in unemployment, due to the shutting down of sectors of the economy has affected the ability of many tenants to pay their rent as it falls due.  To combat the difficulties which might result from an increase in the number of tenancies being terminated, the protection to qualifying tenants under the 2020 Act has been extended to 12 January 2022.
Increased Protection for Tenants (including Students)
Student Specific Accommodation is housing built or designated for students and used for the sole purpose of providing residential accommodation to students during the academic term.  A student is defined as a person registered as a student with a relevant provider (within the meaning of the Qualifications and Quality Assurance (Education and Training) Act 2012).
Students residing at Student Specific Accommodation ("SSA") will only be required to give 28 days' notice to the SSA provider, should they want to terminate the tenancy. Although under no legal requirement to do so, a longer period of notice can be given.
The Act restricts Landlords from asking anyone to pay more than the equivalent of 2 months' rent in total to secure a tenancy (one month's advance rent and a rent deposit equal to one month's rent).  Students in SSA can opt out of this restriction and pay more than one month in advance if they wish with the agreement of the landlord.
Changes to the manner of determining rent increase restrictions in Rent Pressure Zones (RPZ's)
A Rent Pressure Zone (RPZ) is a designated area where rents cannot be increased by more than general inflation. These areas are located in parts of the country where rents are highest and rising. From 16th July 2021, rents in RPZ's are restricted to the rate of inflation as recorded in the Harmonised Index of the Consumer Price (HICP). Prior to the Act, rents in RPZs could not be increased by more than 4% annually. Rent calculations are now based on a new RPZ calculator which is maintained by the Residential Tenancies Board (RTB) and can be viewed here. The RTB maintains and publishes a table of HICP values to assist with lawful setting of rents in these pressure areas.
All existing areas designated as RPZs will remain so until 31 December 2024.
Conclusion
As a landlord or tenant, it is important to be aware of your obligations under the Act.
If you have any question regarding this article or any other aspects of Property Law, please contact Colette Neville, Property Law Solicitor, CKT.