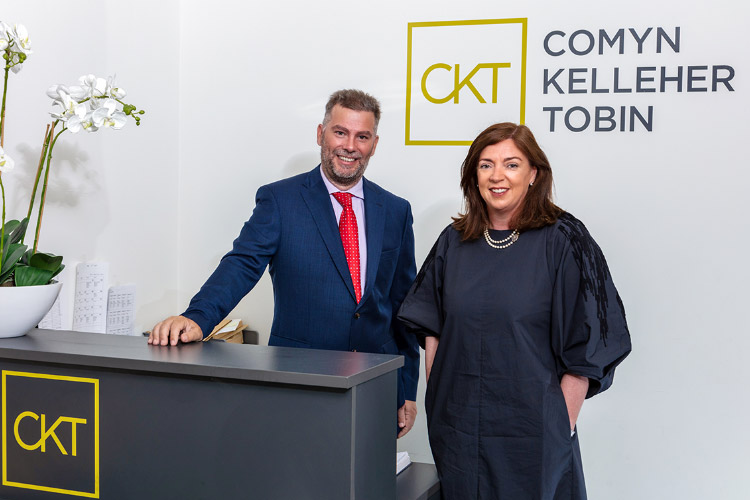 Comyn Kelleher Tobin LLP (CKT) is a leading Irish law firm with a team of more than 70 professionals in Cork and Dublin.
Founded in 1982, CKT's dynamic team of lawyers have a strong reputation of providing strategic legal advice and superb service in litigation and dispute resolution, healthcare and medical law, insurance, employment, residential and commercial property, and child and family law.
CKT is ranked in the top 25 law firms in Ireland, and currently ranked in Chambers & Partners Europe Guide 2023 and as a Leading Firm in The Legal 500 EMEA 2023. For the 10th year in a row, we have also maintained our Q9000 gold standard from the Institute of Legal Research and Standards for our risk and quality management systems. Additionally, Karen Tobin, Partner in the Family Law Team won Munster Lawyer of the Year Award in 2021, 2022 and again in 2023 as well as winning overall National Family Lawyer of the Year Award at the Irish Law Awards 2023. CKT also won the overall award for Employment Team of the Year 2023 and the award for ADR Firm of the Year 2022.
Comyn Kelleher Tobin LLP is a limited liability partnership regulated by the Legal Services Regulatory Authority.
Corporate Social Responsibility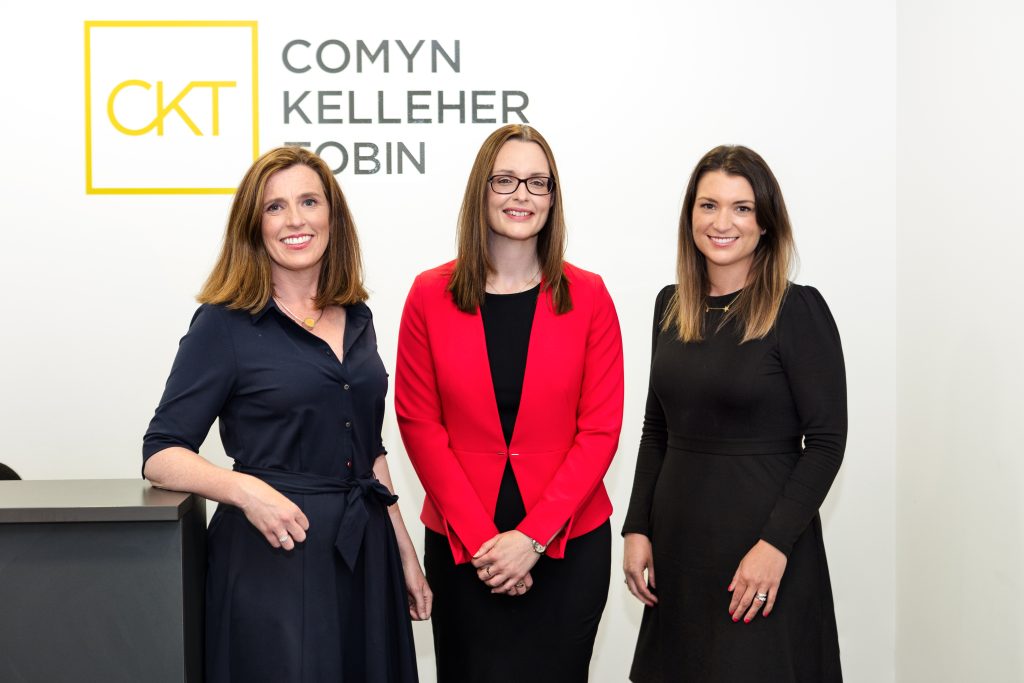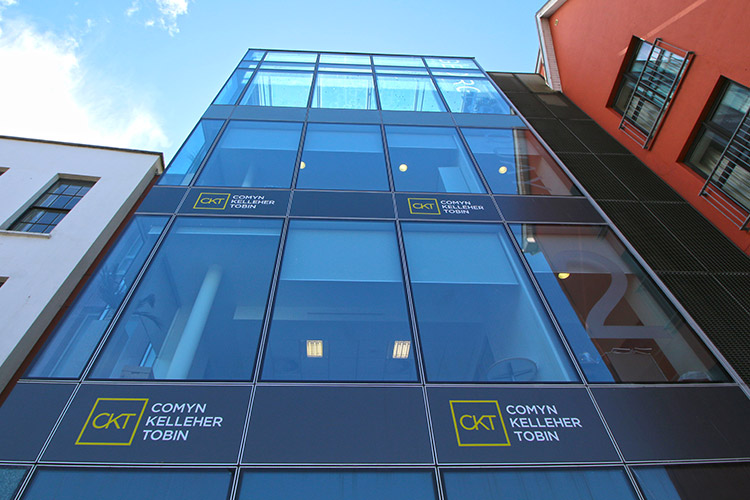 Comyn Kelleher Tobin LLP has throughout its history sought to achieve the firm's business objectives of providing the best legal advice to our clients, while acting as good corporate citizens in our community. Our Corporate Social Responsibility (CSR) committee strive to ensure that we work across the four dimensions of CSR – The Workplace, The Environment, The Community and The Marketplace.
At CKT, we believe that people working together have the power to do great things. As a team we regularly take part in fun runs, marathons, 5km and 10km walks and runs such as the Run in the Dark and Calcutta Run, coffee mornings hosted in our office and many other events to raise awareness and much needed funds for various charities. In addition, we are committed to an inclusive and equal workplace.
CKT also has members of independent human rights organisation FLAC (Free Legal Advice Centres) and in 2020, we were a founding signatory of the Pro Bono Pledge Ireland. In 2021, we enhanced our Pro Bono policy and researched and selected organisations to work with on a Pro Bono basis.
We are always looking to recruit exceptional talent.  With offices in Cork and Dublin, our growing firm is renowned for providing high quality training in a great atmosphere, with exceptional opportunity for career development.