June 17, 2022
Posted by:

granitewordpress

Category:

News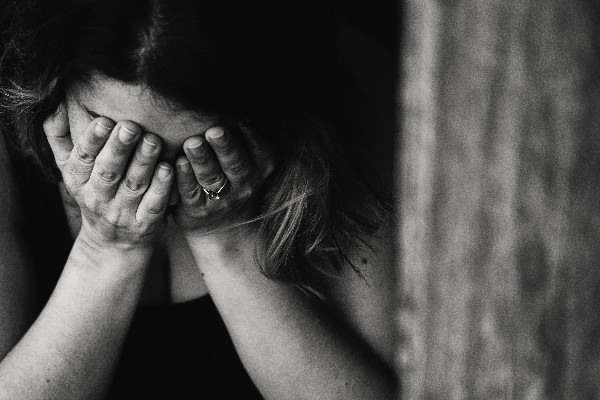 The Victims of Crime Act 2017 transposes Directive 2012/29EU into Irish Law and it defines a victim as "a natural person who suffered harm including physical, mental or emotional harm or economic loss which was directly caused by an offence".
THE RIGHT TO INFORMATION
On first contact with An Garda Síochána, any victim is entitled to information on specialist services (which may include Psychological support) and services providing alternative accommodation. In addition victims are entitled to receive from An Garda Síochána information around the procedures associated with making a criminal complaint and receive assistance if required, in the form of interpretation and translation.  Importantly, in the case of a child complainant, they are also entitled to information concerning any particular measures, procedures or arrangements that are specifically available to child victims (Section 7 (1)(g)).
The right to access information regarding the Gardaí investigation is dealt with under Section 8. This enables any victim to request information concerning a suspect's arrest, charge, release on bail, remand in custody, access for copies of their own statement, obtain a summary of reasons as to why this investigation was discontinued or Information regarding a decision not to prosecute. This can prove vitally important in the case of child complainants. Where a suspect is charged, a victim can request information regarding the nature of the offence charged, the date and place of trial, sentencing and if an Appeal is arising.
However, this is not an absolute right. Section 11 allows An Garda Síochána to retain some discretion on releasing this type of information where it may prejudice a future or ongoing investigation or endangers personal safety of any person. Post sentencing, a victim is also entitled to information concerning early or temporary release of a perpetrator.
WHO CAN ACCOMPANY A CHILD WHEN MAKING A COMPLAINT TO AN GARDA SIOCHANA
At the first point of contact, under Section 7 (4) of the Victims of Crime Act 2017, any victim may be accompanied by a person of choice including their legal representative when initiating contact with An Garda Síochána to make a complaint. However, if the Gardaí believe the presence of this person would prejudice the investigation or any resultant criminal proceedings, this person may be asked to exclude themselves and An Garda Síochána must keep a record of such exclusion.
Section 18 permits an "appropriate person" to accompany a child to interviews and necessary court attendances in cases where the parent/guardian have been charged with, or is under investigation for, an offence in connection with the victim. Or in circumstances where the parent/guardian is precluded for any other reason e.g. they are unavailable and can't be contacted or located.
An "appropriate person" can be a relative or any other person over 18.
THE CONDUCT OF INTERVIEWS AND MEDICAL EXAMS
Section 14 deals with special measures required during investigation of sexual offences. An Garda Síochána must ensure that interviews are carried out as soon as practicable following the making of a complaint and interviews should only be carried out to an extent necessary for investigation of alleged offences.
Section 16 (1) (b) of the Criminal Evidence Act 1992 allows for the video recording of statements of children up to 18 years of age in respect of sexual offences, child pornography and trafficking. Specialist interviewers from An Garda Síochána carry out the vast majority of these interviews and a written transcript of the report will be made.
Any victim can be accompanied by a person or persons of their choice including their legal representative during an interview with An Garda Síochána, with the same provisos in the case of a child i.e. they can be accompanied to those interviews by "an appropriate person".
Medical examinations should be limited to those strictly necessary for the purpose of the investigation.  We are aware that the sexual assault treatment units (SATUs) are available for adults and young people between the ages of 14 and 18 there is one acute 24/7-day unit in Galway for children under 14 plus two normal hour services in Cork and Dublin. Time is often of the essence in terms of recovery of potential forensic evidence or in the identification of physical findings.
AN ASSESSMENT OF THE VICTIM
This is an important development, because under Section 15 of the Victims of Crime Act, An Garda Síochána shall when investigating an offence carry out an assessment of the victim to identify the protection needs of the victim. An Garda Síochána also need to ascertain if the victim would benefit from any protection measures, these are defined as a measure which is intended to safeguard the safety and welfare of the victim by limiting or preventing contact with or repeat victimisation,  or intimidation of the victim by an alleged offender or any other person acting on their behalf. This can include advice on personal safety, protection of the victim's property (if applicable) advice under the Domestic Violence legislation, Non-Fatal Offences Act and it may inform the States application to remand the alleged offender in custody or release on bail conditions. This type of assessment is innovative and a valuable exercise because it also leads in due course to the identification of special measures which may be required during the investigation and during the course of any resultant criminal trial.
ASSESSMENT OF PROTECTION NEEDS OF THE VICTIM
When carrying out an assessment of the victim's protection needs, An Garda Síochána must have regard for the personal characteristics of the victim, the nature of the alleged offence and the degree of the severity of the offence. The personal characteristics of the victim include their age, gender, ethnicity, sexual orientation, health, disability, communication difficulties, relationship to or dependence on the alleged offender and the victim's previous experience of crime.
The Gardaí when making an assessment of the victim s protection needs must consult with the victim to get an account of their views, then report results to a member of An Garda Síochána not below the rank of Garda Superintendent.
Importantly, there is a presumption that all child victims have these protection needs under Section 15 (7) of the Victims of Crime Act. So for the purposes of an assessment of protection needs where the victim is a child, the child should be presumed to have protection needs and An Garda Síochána when carrying out their assessment must specifically have regard to the following:
Best interest of the child.
The views and concerns raised by the child and taking into account their age and level of maturity.
The views and concerns raised by the parent or guardian of the child or any other person authorised to act on their behalf provided such person has not been charged with or is under investigation for an alleged offence.
WHAT HAPPENS WHEN THE ASSESMENT OF VICTIMS PROTECTION NEEDS IS COMPLETED?
The Garda Superintendent on receipt of an assessment of Protection needs, in turn shall direct the member of An Garda Síochána in charge of the investigation to implement or arrange for the implementation of all or any part of the protection measures and special measures outlined in the report. The Garda Superintendent can also direct the release of the report to the DPP's office, however, the Act acknowledges that the implementation of these protection measures may be subject to legal, operational and practical constraints (Section 15 (8)).
WHAT SPECIAL MEASURES CAN BE PUT IN PLACE DURING AN INVESTIGATION?
Any interview with the victim should be carried out in premises that are designed or adapted for this purpose by persons trained for this purpose. If more than one interview is required to be carried out where possible this should be done by the same member of An Garda Síochána. Where the alleged crime involves sexual violence, gender based violence or violence in a close relationship, the victim should be informed of their right to have their interview carried out by a person of the same sex as him or her.
At the beginning of 2019 we saw the establishment of six additional Divisional Protective Service units of An Garda Síochána. These specialist units investigate crimes including domestic violence and sexual crime and there are currently ten such DPSU's operational across nine divisional areas with DPSU's to go live in the remaining 19 Garda Divisions throughout the remainder of 2019.
SPECIAL MEASURES DURING CRIMINAL TRIALS
When an assessment by An Garda Síochána has identified that the victim (child or adult) has specific protection needs, the prosecuting member of An Garda Síochána or the DPP may apply to court for special measures to be adopted during the criminal trial.  These can include the exclusion of the public, any portion of the public or any particular person or persons from the court during the criminal trial.
The DPP or the prosecuting member of An Garda Síochána can seek directions under Section 21 of the Victims of Crime Act 2017, regarding the questioning of a victim in relation to their private life which is unrelated to the offence.
The State can also seek directions under part (iii) of the Criminal Evidence Act 1992 enabling the victim to give evidence via a live TV link or intermediary or enabling the use of a screen during direct and cross examination.
In making a determination on the question of special measures during a criminal trial the court must be satisfied that the nature or circumstances of the case are such that there is a need to protect the victim from secondary and repeat victimisation, intimidation or retaliation and that it would not be contrary to the interest of justice in the case.
The Act has further to go and may be expanded upon ( in line with the EU directive) over the years ahead but for now training and resourcing of An Garda Síochána must be a priority if the Act is to serve a  meaningful and supportive role for vulnerable Victims of crime in particular child victims.
ABOUT THE AUTHOR
Denise Kirwan, is a Partner in Child and Family Law at Comyn Kelleher Tobin and member of Cork Family Lawyers' Association. She specialises in advising State bodies on extremely sensitive issues arising from applications under the Child Care Act, the detention of minors under the Inherent Jurisdiction of the High Court, the ECHR Act, provisions of Brussels 11 Regulations and other healthcare related legislation.
This information is for general guidance and it is not intended to be professional legal advice. For further information, contact Denise or a member of the CKT Child and Family Law team.