June 19, 2019
Posted by:

granitewordpress

Category:

News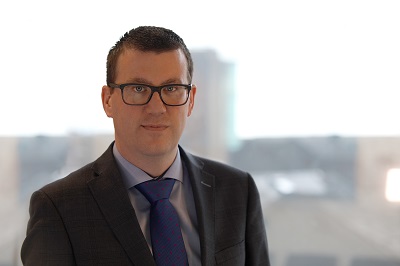 The Residential Tenancies (Amendment) Act 2019 (''the 2019 Act'') was signed into law on the 24th May 2019, amending the Residential Tenancies Acts 2004 to 2016. The Act will need to be commenced by Ministerial Order before coming into effect, and Minister Eoghan Murphy has indicated that he expects the 1st July 2019 will be the commencement date.
The 2019 Act aims to provide more protection and transparency for tenants whilst increasing the obligations and liability of landlords of residential properties.
Landlords and tenants should be aware of the following four key changes:
Termination Notice Periods Increased for Landlords
Landlords must now comply with the below notice periods when terminating a tenancy, with longer notice periods required when the tenancy has lasted from 6 months to 7 years. Landlords are obliged to send a copy of the termination notice to the Residential Tenancies Board (''RTB'') no later than 28 days after the expiration of the notice period.
| | | |
| --- | --- | --- |
| Duration of tenancy | Previous Notice Period  | New Notice Period |
| Less than 6 months | 28 days | 28 days |
| 6 or more months but less than 1 year | 35 days | 90 days |
| 1 year or more but less than 2 years | 42 days | 120 days |
| 2 years of more but less than 3 years | 56 days | 120 days |
| 3 years or more but less than 4 years | 84 days | 180 days |
| 4 years or more but less than 5 years | 112 days | 180 days |
| 5 years or more but less than 6 years | 140 days | 180 days |
| 6 years or more but less than 7 years | 168 days | 180 days |
| 7 years or more but less than 8 years | 196 days | 196 days |
| 8 or more years | 224 days | 224 days |
RTB Powers of Investigation and Sanction
The RTB has new powers to investigate landlords for 'improper conduct'.
Improper conduct includes a failure by the landlord to comply with its registration obligations, or with the regulation of rents in Rent Pressure Zones, or with an obligation under the 2019 Act to offer back a dwelling to a tenant following termination. Knowingly terminating a tenancy in a way that is false or misleading in a material respect is also improper conduct.
Failure to co-operate with an investigation into improper conduct is an offence which carries a potential fine of up to €50,000 or imprisonment for a period of up to 5 years or both.
The 2019 Act provides for new powers for authorised officers, decision makers and the RTB to deal with complaints, carry out investigations, conduct oral hearings and impose sanctions on landlords for improper conduct.
Sanctions for improper conduct by a landlord include any one or all of the following:
Payment of a financial penalty of up to €15,000 to the RTB
Payment of the costs of the RTB of up to €15,000
A written caution
RTB Registration and Fees
The 2019 Act introduces a new annual registration requirement. Landlords must now register on the commencement of a tenancy as well as annually during the tenancy.
The registration fee for a single registration application will be €40 upon commencement and €40 for every year thereafter. A failure to initially register, re-register, or update the details registered constitutes improper conduct which can be investigated and sanctioned by the RTB under its newly enhanced powers.
Student Accommodation
The 2019 Act extends the scope of the Residential Tenancies Acts to student accommodation, even if the tenancy is granted under a licence. The Residential Tenancies Acts will apply even if the accommodation is used for any other purpose outside of term times, or even where any students are permitted to reside there outside those times. The legislation will also apply if any person other than a student resides there once the purpose of the person residing there serves the purpose of providing student accommodation. However, properties where landlords also reside are excluded.
In conclusion, the changes brought in by the 2019 Act fall in line with the Government's Rebuilding Ireland strategy to shift towards tenancies of an indefinite duration, to continue to increase rental sector regulation, and to alleviate concerns surrounding the housing crisis.
As noted by one opposition T.D., "the Residential Tenancies Acts have become a complex web of legislation". Therefore, landlords and tenants should always take appropriate advice where required, regardless of how straightforward an issue with a tenancy may appear at first sight.
ABOUT THE AUTHOR
David Ryan is a Solicitor in the Commercial and Property Departments at Comyn Kelleher Tobin, he has advised a varied client base of financial institutions, corporate clients, SMEs and private individuals in the areas of Commercial Property, Renewable Energy Projects, Banking & Finance, Residential Property, Wills and Estates. He advises on all forms of commercial property transactions with a particular emphasis commercial Leases and commercial sales and acquisitions.