April 6, 2021
Posted by:

granitewordpress

Category:

News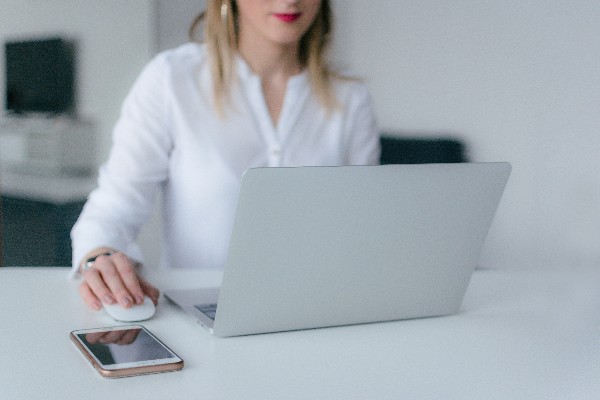 March has been a busy month at Comyn Kelleher Tobin (CKT). Over 1 year since Covid-19 grounded the country to a halt. This month we have really seen things picking up and events back in the calendar. We had a particularly busy month with virtual speaking engagements and events. It has been great to stay connected with people.
Below is a roundup of some of our speaking engagements in March:
8th March – UCC Law Society Women in Law Forum.
We were delighted to sponsor the UCC Women in Law Forum 2021. This was the third edition of the forum and the first time that it took place virtually. The event was held on a prominent day – International Women's Day.
There was a fantastic list of speakers for the event, including the Honourable Ms. Justice Mary Irvine. Denise Kirwan, Partner in our Child & Family Team also spoke at the event about her career, and the work that she does. Fundraising took place on the run up to the event by the UCC Law Society and the money raised, along with the proceeds from the event went to Sexual Violence Centre Cork. We were delighted to also contribute to the donation.
10th March – Medico Legal Claims
Yvonne Joyce, Partner, CKT recently spoke on the topic of Medico Legal Claims at the MSc in Infection Management, Trinity.
In March, Yvonne also became a ranked individual in the Chambers & Partners Guide 2021, recognised by clients and the profession for her work. This is a very prestigious ranking. Read more here.
18th March
Discussions in Dispute Resolution, UCC – Eamon Harrington was invited to speak at the recent Webinar Series organised by UCC and Chartered Institute of Arbitrators. The topic for discussion was dispute resolution and Eamon spoke about 'Mediation during the pandemic: opportunities and challenges'.
The Certificate in Data Protection Practice, Law Society of Ireland – Clare Daly, Family Law Solicitor, was invited to speak as part of the Certificate in Data Protection Practice. Clare addressed 'Children as Data Subjects: Children's rights under the GDPR; Transparency and profiling and marketing activities concerning children'.
Master of Social Work, UCC – Denise Kirwan also lectured for the Master of Social Work at UCC on the topics of Court skills training, the Child Care Act and coping with cross examination.
25th March
Family Law Association, Child Care Law Seminar – Sinead Fitzgerald, Partner, Child & Family Team, CKT spoke at the Child Care Law Seminar. At this event, Sinead gave an overview of the Child Care Act.
Diploma in Healthcare Law, Law Society of Ireland – Alison Kelleher, Partner, Healthcare Team, CKT lectured as part of the Diploma in Healthcare Law for the Law Society of Ireland on the topic of 'Pre action protocols'. Eamon Harrington also lectured at this Diploma on the topic of 'Mediation and dispute resolution in medical cases'.
In March, our Healthcare Litigation team also received the top ranking a firm can achieve. The team are ranked in Band 1 by Chambers & Partners Europe Guide 2021. Read more here.
Client Insurance Webinars
In March, we also ran a series of CPD Insurance webinars for clients on a range of different topics from Data Protection, to Updates in Personal Injuries Actions, and Exaggerated and Fraudulent Claims.
We are always delighted to engage with different events and lectures that are taking place. By doing so, we are able to assist others and impart some of the knowledge that we have gained. It is also a great way to connect with others in and outside of the industry.