January 20, 2021
Posted by:

granitewordpress

Category:

News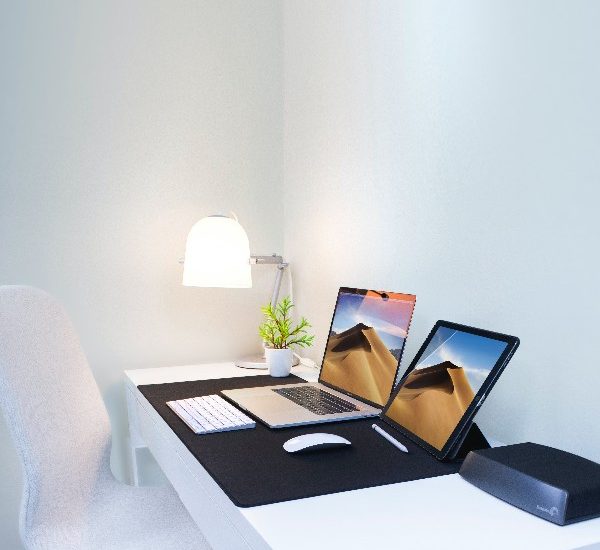 On 15th January 2021, the National Remote Work Strategy 'Making Remote Work' was published by Tánaiste and Minister for Enterprise, Trade & Employment, Leo Varadkar. The Tánaiste said, "The requirement to work from home where possible, for reasons of public health, has demonstrated how viable home, remote and blended working can be.  Post-pandemic, I want remote working to be part of a whole new world of work and this new Government strategy sets out how we will enable it".  There are many benefits to this plan, and with it some risks. The purpose of the plan is for Ireland to prepare for this new flexible working environment.
Making Remote Work – National Remote Work Strategy
The Strategy's objective is to ensure that remote working is a permanent feature in the Irish workplace in a way that maximises economic, social and environmental benefits.
Some of the main actions as part of this plan are:
Mandating that home and remote work should be the norm for 20 percent of public sector employment.
Reviewing the treatment of remote working for the purposes of tax and expenditure in the next Budget.
Mapping and investing in a network of remote working hubs across Ireland.
Legislating for the right to request remote working.
Developing a code of practice for the right to disconnect.
Doing what we can to accelerate the provision of high-speed broadband to all parts of Ireland.
Simple Tips to Protect Your Data
As many of us work remotely  due to Covid-19 Level 5 Restrictions, it is important that we are aware of our responsibility when it comes to data and our duty of confidentiality. Here are some simple tips on how you can avoid Data Breaches. This guidance was part of an update from the Data Protection Commission in March 2020 as we headed into our first lockdown and many business asked employees to work remotely.
Who are the Data Protection Commission (DPC)
The Data Protection Commission (DPC) is the national independent authority responsible for upholding the fundamental right of individuals in the EU to have their personal data protected. The DPC is the Irish supervisory authority for the General Data Protection Regulation (GDPR), and also has functions and powers related to other important regulatory frameworks including the Irish ePrivacy Regulations (2011) and the EU Directive known as the Law Enforcement Directive.
Using your Device:
Make sure that any device has the necessary updates, such as operating system updates (like iOS or android) and software/antivirus updates.
Ensure your computer, laptop, or device, is used in a safe location, for example where you can keep sight of it and minimise who else can view the screen, particularly if working with sensitive personal data.
Lock your device if you do have to leave it unattended for any reason.
Use effective access controls (such as multi-factor authentication and strong passwords) and, where available, encryption to restrict access to the device, and to reduce the risk if a device is stolen or misplaced.
When Emailing:
Before sending an email, ensure you're sending it to the correct recipient, particularly for emails involving large amounts of personal data or sensitive personal data.
Cloud and Network Access
Where possible only use your organisation's trusted networks or cloud services and complying with any organisational rules and procedures about cloud or network access, login and, data sharing.
If you are working without cloud or network access, ensure any locally stored data is adequately backed up in a secure manner.
Paper Records
Where you are working remotely with paper records, take steps to ensure the security and confidentiality of these records, such as by keeping them locked in a filing cabinet or drawer when not in use, disposing of them securely (e.g. shredding) when no longer needed, and making sure they are not left somewhere where they could be misplaced or stolen.
If you're dealing with records that contain special categories of personal data (e.g. health data) you should take extra care to ensure their security and confidentiality, and only remove such records from a secure location where it is strictly necessary carry out your work.
Where possible, you should keep a written record of which records and files have been taken home, in order to maintain good data access and governance practices.
These are just simple steps to ensure your data is safe and secure as you work from home.
If you would like to discuss anything further relating to this article, please contact a member of our Employment Law Team: