June 10, 2019
Posted by:

granitewordpress

Category:

News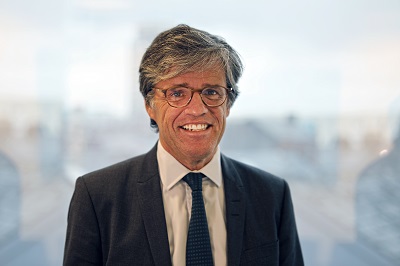 MEDIATION WORKS
Mediation works. However, care needs to be taken to ensure that all the hard work that goes into agreeing a deal is not lost because the "agreement" is not legally binding, or is unclear, or is doomed to fall apart.
Mediation is a proven means of resolving disputes. Having mediated over 150 disputes, involving a wide range of issues, I am confident the success rate is approximately 90%. Even where disputes don't resolve, mediations still provide value, if only to help narrow the issues or enable each party to realistically re-appraise their position.
SUCCESSFUL MEDIATIONS
With successful mediations, the need for care in ensuring that the deal sticks is essential.
In most instances, the parties are represented by competent lawyers who will ensure that deal is converted into a clear legal binding agreement. A frequent challenge is that a mediation often concludes at the end of a long day. Apart from physical tiredness, a lot of emotional energy may have been churning throughout the day (and sometimes night), so the risk of error can sometimes rise.
To ensure a successful outcome, the following checklist of matters should be considered:
Bring an outline draft agreement to the mediation. Prepare it in skeleton form, with headings, recitals and standard clauses addressing matters such as entire agreement, legally binding, full and final, confidentiality, costs, perhaps a further dispute resolution mechanism, as well as clauses that fit the specific dispute.
Have technical advice available, especially in relation to matters such as tax.
When the deal is done, make sure that the agreement is in writing and executed by all of the parties to the agreement.
Include a clause stating that the agreement is legally binding and enforceable between the parties.
Sometimes, it is simply not possible to complete a full formal agreement addressing all the issues. This can be for reasons such as time pressures, complexity, the need for technical advice, or the approval/ input from another party. Nonetheless, if a deal is done, heads of terms can be prepared. In such instance, the parties need to decide is the deal done.
ADDITIONAL CONSIDERATIONS
If it is accepted by all parties that the deal is done and the heads of terms are legally binding, then serious consideration should be given to the following:
A. Make it clear in the heads that they are legally binding and, although a formal full agreement is to be completed, the execution of a formal full agreement is not a pre-condition to settlement.
B. Agree a date by which such formal full agreement must be finalised and signed/ executed.
C. Consider including a provision to the effect that if a dispute arises during the negotiation of the final formal settlement agreement, or perhaps in relation to a specific issue, or issues, the mediator will act as arbitrator of any such dispute, and their decision will be final and binding upon the parties. The mediator may be willing to adopt this role, if satisfied that all parties are comfortable with the arrangement, depending on the particular circumstances. This can be cost effective and may in fact reduce the risk of disagreement. In some instances, the mediator might view such a role as being inappropriate, in which event an agreed third party could be appointed.
ABOUT THE AUTHOR
Eamon Harrington, Partner in Dispute Resolution at Comyn Kelleher Tobin, former Chairman of the ADR and also the Litigation Committees of the Law Society is an experienced Mediator and is a CEDR accredited mediator. He is also a Fellow of the Chartered Institute of Arbitrators.
This information is for general guidance and it is not intended to be professional legal advice. For further information, contact Eamon or a member of the CKT Dispute Resolution team.