March 22, 2016
Posted by:

granitewordpress

Category:

News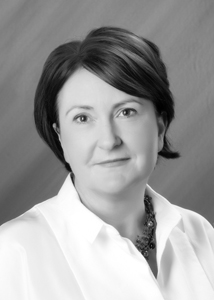 Making professional sense of Irish child care law –Law Seminar Series 2016
Overview
The Bessborough Centre is delighted to announce the provision of a second set of seminar series this year. This series will look at Irish Law surrounding the welfare and protection of children and their families. Over the course of six months, practitioners will attend four morning seminars looking at key aspects of Irish Law relating to the practice of working with children and their families, and to presenting case material to the court. These seminars are designed to provide an overview of new legislation, a revision of existing legislation, a synopsis of domestic and European case law relevant to practice, and a refresher of general courtroom skills and preparation.
Incorporating an applied teaching approach, seminars will include open discussion and sharing of ideas around case presentation and dealing with courtroom procedures. Practitioners will be supported to enhance their preparation for and case presentation to the court.
The purpose of these seminars is to increase practitioner confidence in entering the courtroom, through increased familiarity with the law and a firmer grasp of courtroom skills.
Who should attend
This seminar series is suited to those professionals working with children and families who have to present upon their work in the court arena.
The Legal Seminar Team
The Bessborough Centre is delighted to welcome Ms Denise Kirwan and Ms Helen Finucane to present this seminar series. Both professionals are well known in the child and family court arena and represent in their own right their views and experiences of children, families and professionals in this domain.
Ms Denise Kirwan specialises in advising state bodies on extremely sensitive issues arising from applications under the Child Care Act, the detention of minors under the Inherent Jurisdiction of the High Court, the ECHR Act, provisions of Brussels 11 Regulations, Adoption, Mental Health, matters relating to Juvenile Justice, Healthcare provision (both clinical and primary care), issues regarding Medical consent, the Law Of Capacity as it relates to both minors and vulnerable adults, and other Healthcare related legislation, Regulations and Guidelines.
Helen Finucane is employed as a solicitor with the Law Centre at Popes Quay in Cork, and has practiced in Family Law in Ireland since 1999. She specialises in child care law and works predominantly in this area, although also continues to retain a general family law practice. Helen represents the parents of children where applications are made under The Child Care Act, and also young people who are the subject of care orders, and has significant experience in advocacy and negotiation in this area. Prior to moving to Ireland, she completed a Doctorate in Child Law at Sheffield University, and then worked in a large legal firm in Sheffield, working in the areas of child care-law-and-also-crime.
*Each seminar will have a key lead lecturer presenting.

Seminar 1 – The Child and Family Relationships Act 2015
Delivered by: Ms Helen Finucane and Ms Denise Kirwan
Date: Monday, May 23rd, 9.30am-12.30pm
Venue: The Meditation Centre, the Bessborough Centre, Cork.
The Child and family relationships Act 2015 is a significant piece of legislation which expands the categories of guardianship, introduces the concept of multiple guardianship and acknowledges multiple family formations.
This seminar will look at what this piece of legislation means for families and children and those working with them. Participants will be facilitated to explore and become familiar with key sections of the act. This seminar will allow participants an opportunity to understand this piece of legislation in the context of their day to day practice.
Seminar 2 – Revisiting – The Child Care Act 1991
Delivered by: Ms Denise Kirwan and Ms Helen Finucane
Date: Monday, June 13th, 9.30am-12.30pm
Venue: the Meditation Centre, the Bessborough Centre, Cork.
Although many professionals will be familiar with the Child Care Act 1991 and its impact upon practice, few will use it daily in their work and will have sufficient recall of all of the nuances of the act. This seminar will involve a revision of the essential sections, including the thresholds for ECO, ICO and CO and Section 19 Supervision order applications. In addition practitioners will learn about the role of Section 4, voluntary consent and developments in recent-case-law.

Seminar 3 – Formulating a Mental Checklist
Delivered by: Ms Denise Kirwan and Ms Helen Finucane
Date: Monday, 12th September, 9.30am-12.30pm
Venue: the Meditation Centre, the Bessborough Centre, Cork.
When writing a report, considering recommendations and seeking certain orders, a mental checklist may assist. We will cover by way of refresher, the ground rules of hearsay and evidence, and discuss how best to enhance your presentation of a case. We revisit the European Convention on Human Rights, in particular Article 8 rights (family privacy) and proportionate interference by the state. Also we will discuss the practical application by the Courts of the proportionality principle as enshrined in the Constitutional Amendment on the Rights of the Child (Article 42 (a)) in Child care proceedings. Seeking to focus the mind of the practitioner to meet the legal burden of proof through fact based assessment and informed professional-opinion.

Seminar 4 – Court Room Skills & Practice
Delivered by: Ms Denise Kirwan and Ms Helen Finucane
Date: Monday, 26th September, 9.30am-12.30pm
Venue: the Meditation Centre, the Bessborough Centre, Cork.
Preparing a case and giving evidence in court can be a daunting task for the most experienced professional. This seminar will be practice based and will provide practitioners with a supported space to apply their theory. A revision of courtroom skills, courtroom practice and general discussion amongst peers around problematic areas of court practice. Practitioners will think about coping under cross examination and performing optimally in furtherance of your Child Protection Role as an expert witness.
*places are limited to allow for participant engagement so please ensure to book early.
BOOKING FOR THIS EVENT HAS NOW CLOSED.