March 15, 2022
Posted by:

ronan.kealy

Category:

News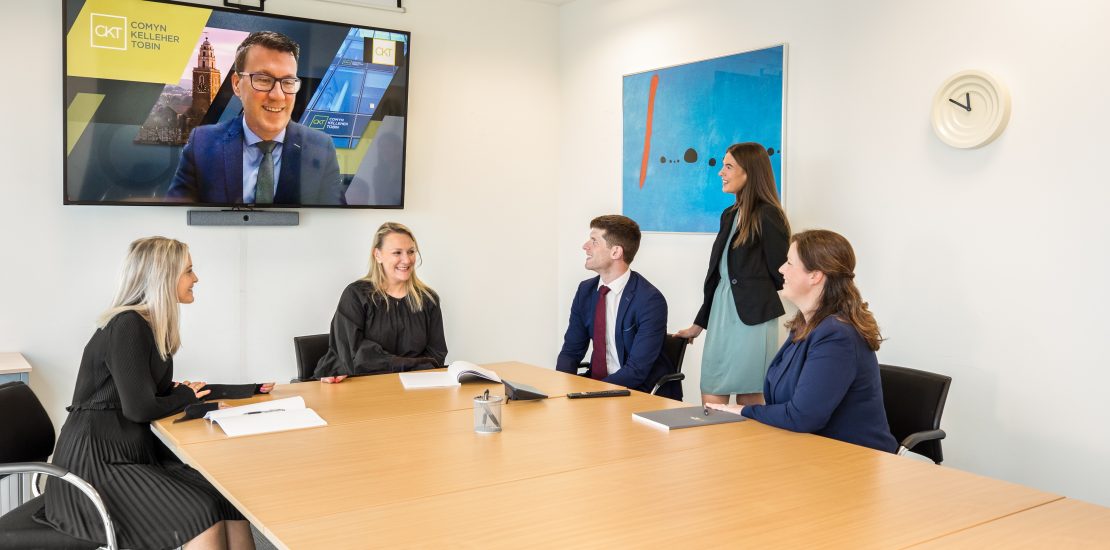 Tell us a little bit about yourself before you arrived at CKT? Where did you study? What are your hobbies?
I am from East Cork and am currently in my penultimate year of my Law and Irish degree in UCC. Outside of CKT, I spend my time studying for FE-1s, training with my local camogie team and socialising with friends.
How did you get your current position?
My internship at CKT, is part of my college placement in UCC. I applied for my internship with CKT through the college and was shortlisted for an interview shortly after. For me, CKT was an obvious choice for my placement. They cover a wide range of practice areas and have such a high standard of solicitors in each area that are some of the best in their field both nationally and internationally.
What does a typical day in the office look like for you?
I don't think that there is a typical day in the office for me! The tasks assigned to me differ all the time with my rotation from department to department. I am assigned jobs from a variety of people, which range from drafting legal documents for a case, researching certain areas of case law, or attending Court with a Solicitor.
As well as my legal tasks I have also been asked to sit on the CKT CSR (Corporate Social Responsibility) Committee. As part of this role, I help organise initiatives within the company and am currently one of the Environmental Leads for our Cork office.
There are always new things to do and learn from – every day is a school day!
What do you most admire about your colleagues?
My colleagues all carry very admirable qualities. Some of the qualities I admire most in this office is the dependability of the employees. We, as a firm, depend on each other to provide the best work we can at all levels, from ensuring that records are scanned in exactly, to the representation of a client in an inquest. Every small job is part of a bigger one and we depend on and trust each other at each stage of a job. Without this, the office would not run as smoothly or as efficiently.
Another quality that I admire in this office is the willingness to teach. There is not one person in this office that I would be afraid to ask for help or advice. I think that is an amazing environment to be in. Not only are the staff teaching me in relation to my role here in CKT but also educating and preparing me for everything ahead of me outside of the office.
What has been your favourite part of your time at CKT to date?
One of my favourite parts of my time with CKT to date was being chosen to represent them at the UCC Career Fair. I felt privileged to have been selected and trusted to represent CKT and be given the chance to talk to others on the firm's behalf.
Is there any advice that you would give university students looking for internships?
Don't overcomplicate your CV and make sure that it is not too long. It shouldn't be a task to read and should be a straightforward summary of your work experience and skills.
Read and educate yourself about the firm you are applying to and adapt your cover letter to be relevant to their practice.