September 14, 2021
Posted by:

granitewordpress

Category:

News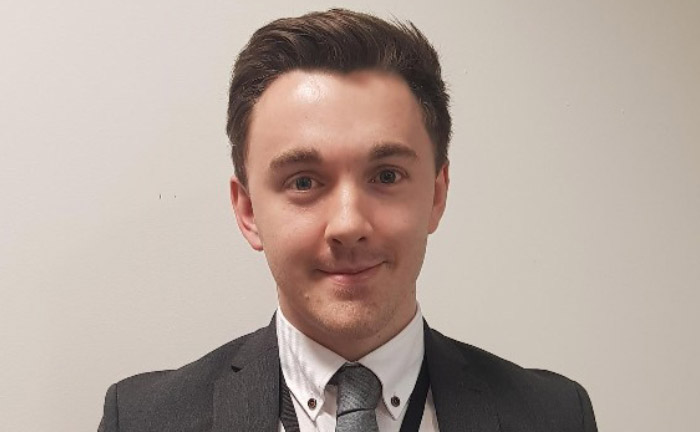 Tell us a little bit about yourself before you arrived at CKT? Where did you study? What are your hobbies?
I am from Cork, and studied in University College Cork, graduating with a Bachelor of Law in 2016 and a LLM in 2018.
After graduating, I began working within a legal department in the Banking Sector while completing my FE-1 Examinations.
My hobbies revolve around sport. I enjoy going to the gym on my way home from work, and on the weekends, where possible, playing 5 aside with my friends.
Much like everyone else, I am hoping to make travel more of a hobby as things begin to move back to normality towards the end of the year!
How did you get your current position?
While completing my FE-1 Examinations I applied for the CKT Traineeship having spoken to trainees and solicitors at career fairs in UCC.
The application process was a straightforward one, which involved the sending of a Cover Letter and a CV prior to commencing the interview process.
I completed two interviews prior to receiving confirmation that I had secured a traineeship with the firm following completion of my FE-1 Examinations.
I commenced my traineeship in March 2021, and am now coming to the end of my final rotation before attending PPC-1 in September of this year.
What does a typical day in the office look like for you?
Each day is varied in the office for me since I began my traineeship. I am currently assigned to the Property and Probate Department of the firm and I am delighted with the knowledge and skills I have gained in this area over the past few months.
The work I have completed during my time in this department has varied across a variety of sectors, from residential conveyancing to commercial leasing contracts. It has given me exposure to niche areas of practice.
A typical day will vary from one department to the next within CKT, and I look forward to the experience each department will bring during the course of my traineeship.
What do you most admire about your colleagues?
The thing I admire and appreciate about my colleagues is their willingness to assist you during the learning process of being a trainee. They have been understanding and extremely giving with both their time and expertise.
I have gained some great knowledge and experience from simply asking a colleague for their opinion on a point of law which may arise in the work I have been completing, or if they have had any past experience in a particular matter which is proving difficult to decipher an answer. There is an atmosphere of knowledge sharing which has been of enormous benefit to me at the beginning of my time at CKT.
Each one of my colleagues has taken the time to assist and advise wherever possible, despite their busy workload, and this willingness to help is what I admire and appreciate most.
What has been your favourite part of your time at CKT to date?
One of my favourite things about my time in CKT has been the ability to express an interest in certain areas of law, and the ability to converse with a Solicitor/Partner on this area, and to also be given some work to allow yourself gain practical experience in any area you think you may have an interest.
I have had the opportunity to gain experience in areas I had not realised I had such an interest in prior to commencing with the firm.  The ability to explore these new areas, while receiving practical guidance and assistance within the firm, has been a fantastic learning experience.
Another one of my favourite aspects has been the court room experience which I have gathered during my time as a trainee. By being involved in both the preparation for, and in attending Court, I have had some eye-opening experiences which I look forward to adding to as my traineeship continues.
Is there any advice that you would give university students looking for traineeships?
It is important to take the time to research and get to know the firm you are applying to. Naturally, you will have an interest in some of the practice areas to ensure that the experience will be as enjoyable and rewarding as it can be. While basing your decision on the areas you are most interested in, it is important to keep an open mind when committing to an internship/traineeship.
There is a huge difference between the law studied at university and the practical application of the law within a law firm. From personal experience, I know seeing the law being applied has given me an interest in areas I may not have previously considered. Keeping an open mind in your applications would be my advice.
Read more about our Internships and Traineeships here.