January 20, 2020
Posted by:

granitewordpress

Category:

News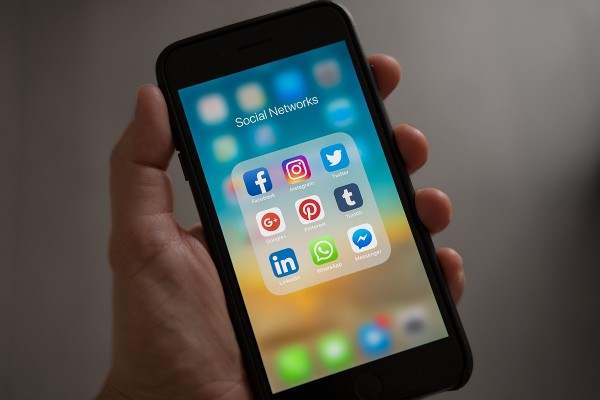 How To Lay a Social Media Account To Rest?
Many people leave behind a digital legacy when they die which can often be a distressing reminder to their family and friends. Social media companies have developed policies and procedures in response to this issue. Emma Comyn, Partner at Comyn Kelleher Tobin, outlines below some of the popular social media sites and the options family members and representatives have with respect to the memorialisation or deletion of their loved ones' accounts.
TWITTER
Realising that many users want to keep accounts of deceased loved ones, Twitter has suspended plans to cull inactive accounts. Previously, Twitter would de-activate an account upon request if a user dies. A person authorised to act on behalf of the estate, or a verified immediate family member of the deceased, would have requested to have a Twitter account deactivated.
In response to this, Twitter, said it will not be removing these accounts. Watch this space.
FACEBOOK
Family members may memorialise their loved ones' Facebook accounts. A profile will be memorialised when a "family member or close friend lets [Facebook] know" that the person is deceased. Facebook will add a "remembering" badge on the profile. The deceased user's profile can still be viewed but the profile will not appear in public places or pop up as a suggested "person you may know," in ads or as birthday reminders. Nobody can log into a memorialised account and it cannot be updated without a legacy contact.
In order to protect the privacy of individuals, Facebook will not provide the log-in details of an account. However, a person can choose a "legacy contact" before their death to look after the account once it has been memorialised. A "legacy contact" can accept friend requests, pin tributes and change the profile and cover photo of the account. If the memorialized account has an area for tributes, a legacy contact can decide who can see and post them.
A Facebook user can also choose to have their account deleted upon their death or a deceased person's immediate family members can request that it be deleted. This can be done by supplying Facebook with a birth certificate, death certificate, or proof that the person making the request is the person's lawful representative.
INSTAGRAM
Like its parent company, Facebook, Instagram offers a memorialization option. Anybody can request this, and proof of death can be established by sending a link to an obituary. If the account is memorialized, it will become frozen in time and will not appear in public spaces. Instagram also aims to "prevent references to memorialized accounts from appearing on Instagram in ways that may be upsetting to the person's friends and family."
The account may also be deleted entirely at the request of an immediate family member. The requestor must provide the deceased's person's birth certificate or death certificate, or proof that the person making the request is the deceased's lawful representative.
SNAPCHAT
Snapchat only offers one option following a user's death and that is to delete the account entirely. This requires a death certificate. If the user wishes for someone to have access to their account after they die, they must make their own arrangements to provide a designated person with their login details.
LINKEDIN
LinkedIn will close a user's account on notification if the applicant can provide the following information; the member's name, the URL to their LinkedIn profile, their relationship to the deceased, the Member's email address, a link to their obituary, the date of death, and the name of the Company that they most recently worked at.
YOUTUBE
YouTube accounts are associated with a Google account. A Google user may use the "inactive account manager" tool to choose what should happen to their account after a period of inactivity. Some of the options include sending selected data to a pre-determined "trusted contacts" or to shut down the account entirely. If the user does not do this before their death, their immediate family members or authorised representatives can send a request to obtain data from the account or to deactivate it. The requestor must verify their ID and provide a copy of the user's death certificate.
CAN I PLAN FOR MY DIGITAL LEGACY?
This information is for general guidance and it is not intended to be professional legal advice. For more information on managing your social media accounts before you die, or advice on how to nominate a legacy contact in your will, contact Emma Comyn, Partner in Comyn Kelleher Tobin's conveyancing team for more information. Emma also specialises in the area of Probate, regularly drafting wills and providing practical advice on legal and financial issues.