November 5, 2020
Posted by:

granitewordpress

Category:

News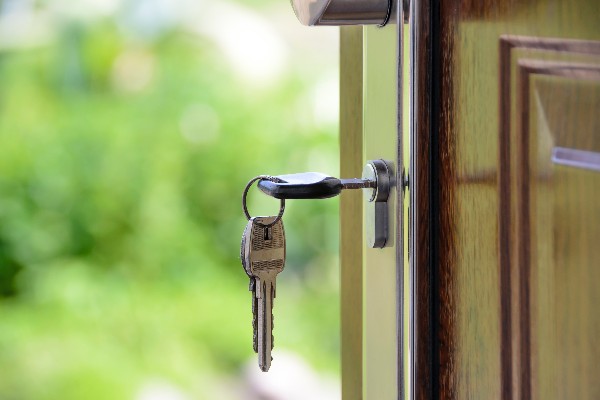 Covid-19 has had a huge impact on jobs and incomes across Ireland. Since March 2020, the government have put a range of supports in place for tenants with the most recent being the ban on evictions from 24th October 2020 for seven weeks. As the country moved into Level 5 restrictions, the Residential Tenancies Act 2020 was brought into law on 24th October 2020.
A brief overview of the Residential Tenancies Act 2004
The Residential Tenancies Act 2004 applies to the mainstream private rented sector and includes obligations for tenants, and obligations for landlords. The obligations for both must be adhered to whether or not there is a lease or a written agreement. The Act stipulates that rents may not be greater than the open market rate and that tenants are given 28 days' notice of new rents. The Act looks at security of tenure and is based on 4-year cycles. Termination of tenancy is outlined in the Act and a list of reasons as to how the tenancy can be terminated by the landlord, for example, if the landlord intends to sell the dwelling in the next three months. Other key features of the tenancy are also detailed, for example, where a tenancy is assigned to a new tenant, a new tenancy cycle will commence.
The Act also looks at Tenancy Terminations, including notice periods that must be adhered to by both the landlord and the tenant as well as what happens should a dispute arise.
The Residential Tenancies Board (RTB, formerly the PRTB) is a public body set up to support and develop the rental housing sector. Their role is to regulate the rental sector, provide information and research to inform policy, maintain a national register of tenancies, resolve disputes between tenants and landlords, initiate an investigation into conduct by a landlord, and provide information to the public to ensure tenancies run smoothly and no issues arise.
There is a duty on each landlord to register the details of all tenancies with the RTB. The Act outlines the registration procedures including important timelines, for example, a new tenancy will have to be registered within one month.
Residential Tenancies Act 2020
This new Act introduced on 24th October 2020, temporarily prevents notices of termination served by landlords from taking effect during the 'Emergency Period' unless for exceptional circumstances as listed below. The 'Emergency Period' is cited as;
During Level 5 restrictions, effective from 21st October 2020 for 6 weeks, and,
Where there is a restriction on travel outside a 5-kilometre radius of a person's place of residence,
plus, a further 10 days after the emergency period has lifted. As a tenant you can still be issued with a notice of termination, however you cannot be evicted unless in the case of exceptional circumstances. These exceptional circumstances are:
Anti-Social Behaviour.
Acting in a way that would invalidate a house insurance policy.
Acting in a way that would cause substantial damage to the accommodation.
Using the accommodation for commercial or other non-residential purposes.
The duration of any Emergency Period will not count as part of any termination notice period given.
Commenting on the new legislation Minister for Housing, Local Government and Heritage, Darragh O'Brien TD said, "This new Bill will ensure that in future, where severe restrictions on peoples' movement are imposed, these protections would automatically kick-in. A 'grace-period' will also be built into the Bill whereby a person cannot be evicted in the ten days following the lifting of restrictions."
On 1st August 2020, the Residential Tenancies and Valuation Act 2020 was also introduced to protect tenants facing rent arrears and, as a result are at the risk of losing their tenancy. This Act replaced the Rental Protections under Part 2 of the Emergency Measures in the Public Interest (Covid-19) Act 2020. If a tenant's ability to pay rent has been impacted by Covid-19 and the tenant meets specific criteria, new procedures and protections apply. Tenants who follow these procedures cannot be made to leave their rental accommodation before 10th January 2021, and it is prohibited for them to pay any increases in rent until after the 10th of January 2021.
Conclusion
The recent changes to Residential Acts move to provide protections for tenants during an emergency period, where they have been negatively impacted by Covid-19 and are unable to pay rent. Tenants and Landlords should familiarise themselves with the recent changes and the new Acts that have been recently introduced.
For more information, please contact a member of our Real Estate team.