February 23, 2022
Posted by:

Cliona Kenny

Category:

News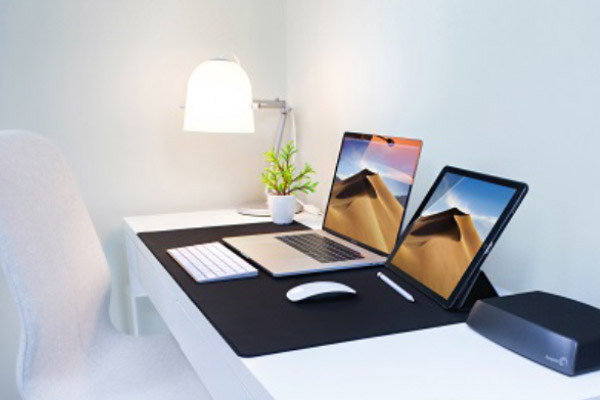 A lasting effect of Covid-19, remote working is soon to become a more permanent feature amongst Ireland's workforce. The Right to Request Remote Work Bill 2021 published on 25 January 2022 will give employees the right to request remote working by summer 2022. The new Bill comes as many organisations engaged with remote working at home during the pandemic. This article written by Cliona Kenny, Employment Law Solicitor, CKT gives an overview of the Bill and how Employers can prepare.
The Details
This new law will require all workplaces to put in place a Remote Working Policy to deal with requests for remote working arrangements. Employees who have worked with an employer for at least 26 weeks continuously will have the right to request to work remotely. Employers may accept or refuse a request, or make a counteroffer but they cannot penalise employees exercising their right to make such a request.
See below our summary of the most significant parts of the Bill:-
Employees
The request for remote working must include the following details:

Proposed remote working location.
Proposed start date.
Proposed number and timing of remote working days.
If a previous request was submitted, the date of that request must be included.
A self-assessment of the suitability of the proposed remote working locations regarding specific requirements for carrying out the job such as data protection and confidentiality, minimum levels of internet connectivity, ergonomic suitability of proposed workspace and any equipment or furniture requirements.

A request can be withdrawn in writing and another request submitted within 30 days of the withdrawal.
An additional request can be submitted 12 months from a previous request as long as there has been 12 months of continuous service in the same role. If an employee change's role, a new request may be made.
Appeal – employees have the right to appeal for a number of reasons including failure by the Employer to make a decision on time or failure to give notice of the grounds for refusal.
Employers
The Remote Working Policy must be in writing and be brought to the attention of employees on commencement of employment and annually or anytime the policy is amended.   Failure to bring the policy to the attention of employees will be an offence and can attract fines of up to €2,500.
An employer must make a decision within a reasonable time period not exceeding 12 weeks. This should be outlined in the policy.
A request may be refused if it cannot be reasonably accommodated.
Approving a request must be in writing and must include:

All relevant details.
Proposed start date.
End date if approved for a trial period only.
Date of review, if the end date is indefinite.
Details of any equipment to be provided by the employer or allowances payable to the employee to cover costs associated with remote working.

Declining a request is permitted but there must be reasonable business grounds for doing so, for example, the work cannot be done remotely, or there could be a potential negative impact on the quality of business.  S.12.3 lists 13 possible business grounds that may be relied upon in a refusal – this list is not finite and there may be business grounds specific to an individual organisation that are not on this list.
Employers may make a counteroffer of an alternative remote working arrangement and the employee must accept or decline the counteroffer within 1 month.
Workplace Relations Commission (WRC)
Employees can appeal to the Workplace Relations Commission if the Employer fails to respond to a request within the 12 week timeline or fails to provide reasons for a refusal.
Employees must avail of the internal appeal mechanism before lodging an appeal with the WRC.
Conclusion
Minister and Tánaiste Leo Varadkar stated, "I want workers to be able to work from home or remotely or hybrid if they want to." The intention is that this new Bill will work to benefit both employers and employees so long as the business gets done and services can be provided and follows the introduction of the 'Right to Disconnect' in 2021.
Our advice to all Employers is to review your Remote Working or Agile Working Policy if you have one and ensure consistency with the Bill.  If you do not have a policy, you should engage with your management team and employees with a view to drafting a policy that is compatible with your obligations under this Bill.
This Bill is subject to change as it passes through the legislature and organisations that engage with their employees and review their policies now are likely to be ahead of the curve when this Bill becomes law in the Summer of 2022.  Having a well drafted and considered policy will be well received by current employees, will assist in attracting talent and will help Employers to avoid costly disputes and/or fines once the Bill is commenced.
If you have any questions in relation to your responsibilities as an Employer, please contact a member of our Employment Team.