February 9, 2021
Posted by:

granitewordpress

Category:

News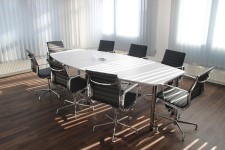 Eamon Harrington, Dispute Resolution Partner, CKT is speaking at the upcoming Bitesize Lunchtime Webinar Series – "Discussions in Dispute Resolution". This webinar series is organised by UCC School of Law and the Chartered Institute of Arbitrators Ireland.
Three sessions will be run throughout March. Details of the sessions are as follows:
Session 1: Confidentiality, Mediation and the Mediation Act 2017
Thursday, 4th March 1:00PM – 1:35PM
Speaker: Ms. Penelope McRedmond, UK and US Lawyer, Certified Mediator
Chair: Mr. Martin Waldron, BL, F.C.I.Arb, Chairperson, Chartered Institute of Arbitrators, Ireland
Penny McRedmond is a UK and US lawyer and certified mediator. She lectures at Trinity College Dublin on Conflict Dispute Resolution and also works as an independent researcher and writer. She has published on a variety of topics, her most recent publication being Mediation Law, Bloomsbury Professional, 2018. She is currently working on a book titled Justice, Mediation and the Promised Land.
Session 2: Perspectives on a changing arbitration landscape
Thursday, 11th March 1:00PM – 1:35PM
Speaker: Mr. John Gaffney, Senior Counsel, Arbitration, Al Tamimi & Co
Chair: Ms. Meg Burke, BL, F.C.I.Arb
John Gaffney is an international arbitration lawyer based in the United Arab Emirates. He leads the arbitration practice of the Abu Dhabi office of Al Tamimi & Company, the largest independent law firm in the Middle East.
Session 3: Mediation during the pandemic: opportunities and challenges
Thursday, 18th March 1:00PM – 1:35PM
Speaker: Mr. Eamon Harrington, Partner, Comyn Kelleher Tobin, CEDR Accredited Mediator, F.C.I.Arb
Chair: Dr. Shaoming Zhu, UCC School of Law
Eamon Harrington is a Partner in Comyn Kelleher Tobin, a CEDR Accredited Mediator and a Fellow of the Chartered Institute of Arbitrators. He is the former Chairman of the Litigation Committee and the ADR Committee of the Law Society. His practice focuses on healthcare law and dispute resolution, with particular experience in handling complex high value claims, including professional negligence, clinical negligence and commercial disputes. Eamon regularly acts nationally as a Mediator and Arbitrator.
You can register for these events here.