October 5, 2021
Posted by:

granitewordpress

Category:

News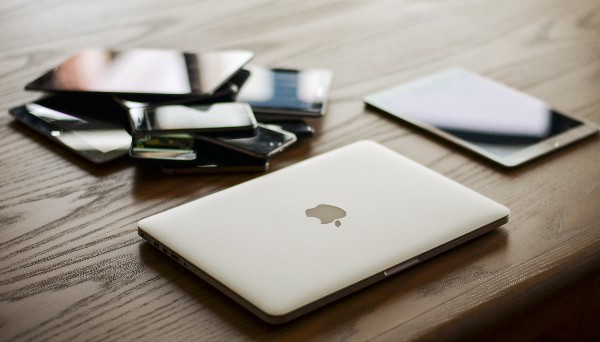 Back to school brings with it a host of anxieties, not least concerns around our children's use of social media and their contact with peers. It has been said that cyberbullying is unlike anything faced by previous generations, because children can be contacted by their oppressors at every location, even within the safety of their own homes. Cyberbullying is by no means a rare occurrence. Last year, 29% of 10–17-year-olds reported that they were the targets of cyberbullying¹. Further, recent research by Cyber Safe Kids, revealed that 29% of pre-teen children reported at least one bullying experience.
But what constitutes cyberbullying? When do legal remedies step in and at what stage has the law in the area been breached?
Clare Daly, Solicitor, Comyn Kelleher Tobin details the current legal framework and anticipated changes which will revolutionise the landscape of cyber law in Ireland, in the near future.
What Constitutes Cyberbullying? Bullying behaviour is defined as ongoing, repeated series of aggression. Cyberbullying takes this aggression online in the form of bullying carried out over the internet.
Current Legal Framework
The Non-Fatal Offences Against the Person Act,1997 "currently provides the central mechanism for dealing with cyberbullying behaviour"². Section 10 prohibits harassment 'by any means' including by use of the telephone and this law has seen convictions for harassment by online posts and by way of phone and text message. However, s.10 can only be invoked where the defendant has been deemed to have acted persistently, and the statute is vague as to how many incidents amount to harassment.
The Post Office Amendment Act 1951 (as amended in 2007) at s.13 prohibits malicious communication including the making or sending of threatening, obscene or nuisance calls or messages as communicated by telephone. However, this law deals only with messages as sent by telephone.
Where intimate images of a person are being shared, there are significant legal ramifications.
The Harassment Harmful Communications and Related Offences Act 2020 created two new criminal offences:
Prohibiting the distribution or publication of intimate images without consent and with intent to cause harm.
The second prohibits the taking, distribution or publication of intimate images without consent even if there is no specific intent to cause harm.
Furthermore, the production, dissemination, handling or possession of child pornography is an offence under the Child Trafficking and Pornography Act, 1998.
Reporting Obligations
In some instances, the bullying itself might fall into the categories of child harm that warrant disclosure to the state authorities.
Where instances of cyberbullying are disclosed to a Mandated Person and the Mandated Person believes that a child is being harmed or is at risk of being harmed, then these disclosures shall be reported to the Child and Family Agency pursuant to reporting obligations in section 14 of the Children First Act 2015.
Furthermore, the Criminal Justice (Withholding of Information on Offences against Children and Vulnerable Persons) Act 2012 provides that where a person knows or believes that a certain offence has been committed against a child, and he has information which he knows or believes might be of material assistance, he must disclose that information as soon as it is practicable to the Gardai. Failure to do so, without a reasonable excuse, is a criminal offence.
The relevant offences are set out in Schedule 1 of the Act and include offences under the Child Trafficking and Pornography Act, 1998 and threats to kill under the Non-Fatal Offences Against the Person Act 1997, by way of example.
Essentially these are the kinds of offences that could foreseeably arise where an instance of cyberbullying were to significantly escalate and these can amount to offences to which there is an obligation to report to the State authorities.
Proposed Reforms
The Law Reform Commission, in 2016³ recommended the appointment of a Digital Safety Commissioner and reforms around harassment law and revenge porn offences. Further, it recommended that the digital industry should be legally obliged to comply with a statutory code of conduct in terms of taking down procedures and a Digital Safety Commission should 'police' this code and have recourse to court enforcement orders if its directions are not complied.
There has been much reform in this area, with more changes now proposed. The Online Safety and Media Regulation Bill creates a regulatory framework for online safety, providing oversight over how online services deliver and moderate user-generated content. This will be overseen by an Online Safety Commissioner, who will set out binding online safety codes for how online services will address the spread and amplification of certain defined categories of harmful online content, such as: content which it is a criminal offence to share, serious cyberbullying material, material promoting eating disorders, and material promoting self-harm and suicide.
However, the range of investigative and compliance powers have not been fully set out and children's rights organisations have called for amendments to the Bill, with additional powers for the Online Safety Commissioner; including an individual complaints mechanism with the power to investigate a complaint and, if necessary, the power to compel a platform to remove content.ª
Will the Digital Future be Safer?
Clearly, there is much work to do in terms of improving this area of law. However, it is also clear that far reaching reforms are now being considered. A Digital or Online Safety Commissioner was proposed five years ago and is still not in office. The role of such a Commissioner remains unclear, but what is very clear, is that this officer should have significant legal powers and resources.
What to do if your child is being cyber-bullied:
1. Keep a screen shot of the offending posts, including a link/ URL to the post.
2. Block the offender.
3. Report the post to the online service provider via the Report Abuse facility.
4. If the bullying arises in a school context, alert the school and refer to the schools anti bullying policy and social media policy for further guidance.
5. Do the posts contain criminal content or threats to harm your child, intimate images or sexually explicit material? These would need to be reported.
6. Seek support and guidance for your child via organisations dedicated to making changes in this area, including CyberSafe Kids and ISPCC Childline to name but a few.
This article was written by Clare Daly, Child Law Solicitor, Comyn Kelleher Tobin.
¹ National Anti Bullying Research and Resource Centre, DCU
² Lynch, C: "Examining the existing Irish criminal legal responses to cyberbullying", Irish Criminal Law Journal 2015, 25(1), 13-23
³ Harmful Communications and Digital Safety 2016, see www.lrc.ie
ª Children's Rights Alliance, quoted in 'Online Safety Body 'Needs Teeth' for Complaints Against Social Media Platforms', The Irish Times, 13 July 2021