Careers
We are always looking to recruit exceptional talent.
With offices in Cork and Dublin, we are ranked in the top 25 law firms in Ireland. Our growing firm is renowned for providing high quality training in a great atmosphere, with exceptional opportunity for career development. We provide a rewarding work environment with an emphasis on team culture.
We are always interested in hearing from talented people who will add value to our team. If the position you desire is not currently advertised, please get in touch at careers@ckt.ie.
Collaboration and Respect are at the core of our culture at CKT.  All of our teams foster this collaborative and friendly environment and together we are dedicated to driving our successes.
CKT are proud of the innovative and insightful firm that we have become, and that is evidenced through recognition of the work that we do, and feedback from our valued clients. Our solicitors are experts in their field, and we are always looking for highly motivated and driven individuals to join our team.
Here are just some of the opportunities that you will benefit from as an employee at CKT;
Wellbeing initiatives and activities throughout the year
Access to a 24/7 Employee Assistance Program
Social Events
Opportunity to get involved in our Pro Bono Programme
Opportunities to contribute to our Corporate Social Responsibility Programme
Team events and activities
Ongoing Training and Development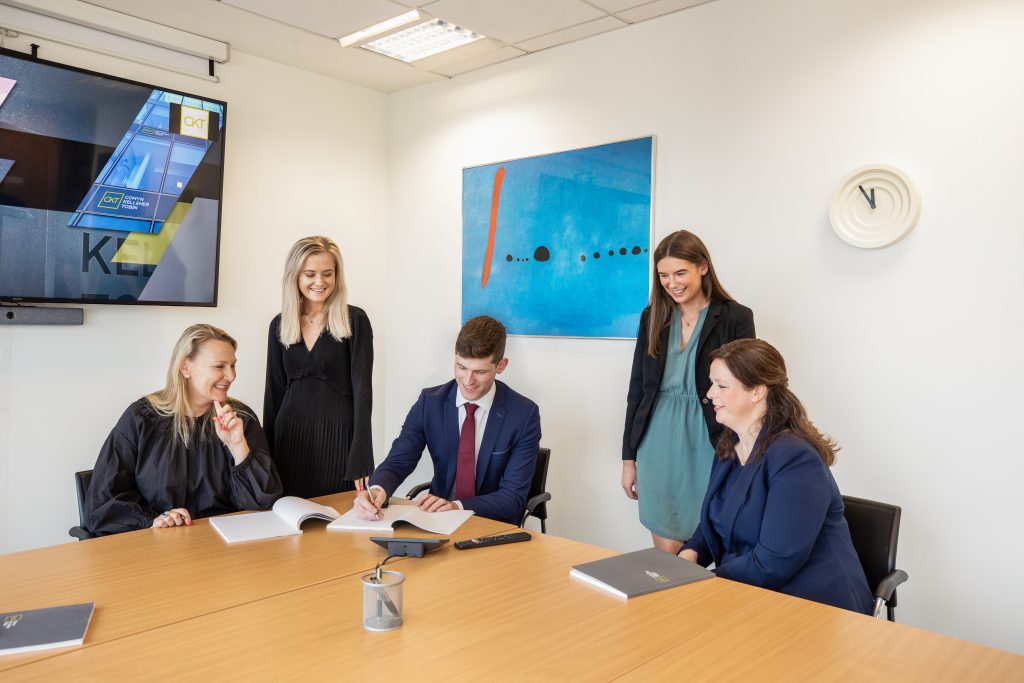 "I have always had a great interest in the law, and one of the main reasons I chose to pursue a career in law is the diversity it brings. Every day is different and even when working in a particular area, each file presents different problems, and each client has a different story."
"From the first day I stepped inside the office, it was instilled in me that there was no such thing as a stupid question, and this culture of learning has been an invaluable part of my traineeship."
"My colleagues at CKT really take the time to give you an insight into the variety of work solicitors and legal secretaries do on a day-to-day basis. They don't hesitate to give you challenging jobs so that you can really expand your knowledge."
"The thing I admire and appreciate about my colleagues is their willingness to assist you during the learning process of being a trainee. They have been understanding and extremely giving with both their time and expertise."